Spring is here! It is time to store your snowsuits and snow boots, return the slides to the storage room, take off your light jackets and feel the weather warm up slowly but surely.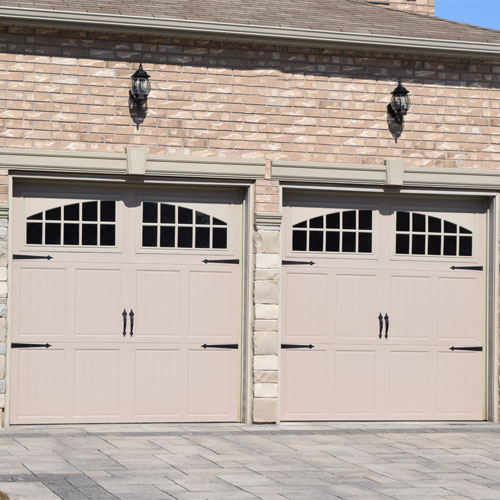 Spring cleaning is starting, the days are getting longer, and the flowers are starting to bloom. At the same time, the winter is reminding us that it was just here, and rust is starting to show up in all sorts of places including on parts of our garage doors. Spring is a great time for preventive maintenance care for your garage door and if necessary, replace the springs, opener, or garage door.
There are many reasons why you should have a preventive maintenance treatment:
Safety: The most important reason! A garage door, while looking like a simple and harmless thing, can be extremely dangerous if it is not properly maintained, unbalanced or one of the springs is cracked and about to break as a result of the cold winter we went through. It is important to make sure that all the systems are still working efficiently and properly to keep you and your family safe.
Extend your door life: A balanced and well-maintained door works better and will keep on working for a longer time.
No surprises: The most unexpected things happen at the most inconvenient times. Who among us likes to get in the car in the morning and find that you are stuck because the garage door does not open? Maintenance care in many cases will prevent these unpleasant surprises from happening.
Save on unnecessary expenses: Regular maintenance of the garage door and opener can save you a lot of expenses on repairs and technician visits repeatedly, every time for a different problem.
It is so easy to book a maintenance appointment – just pick up the phone and call The Door Master or click on book an appointment and the technician will be there on the day and time that is most comfortable for you.
Happy Spring!