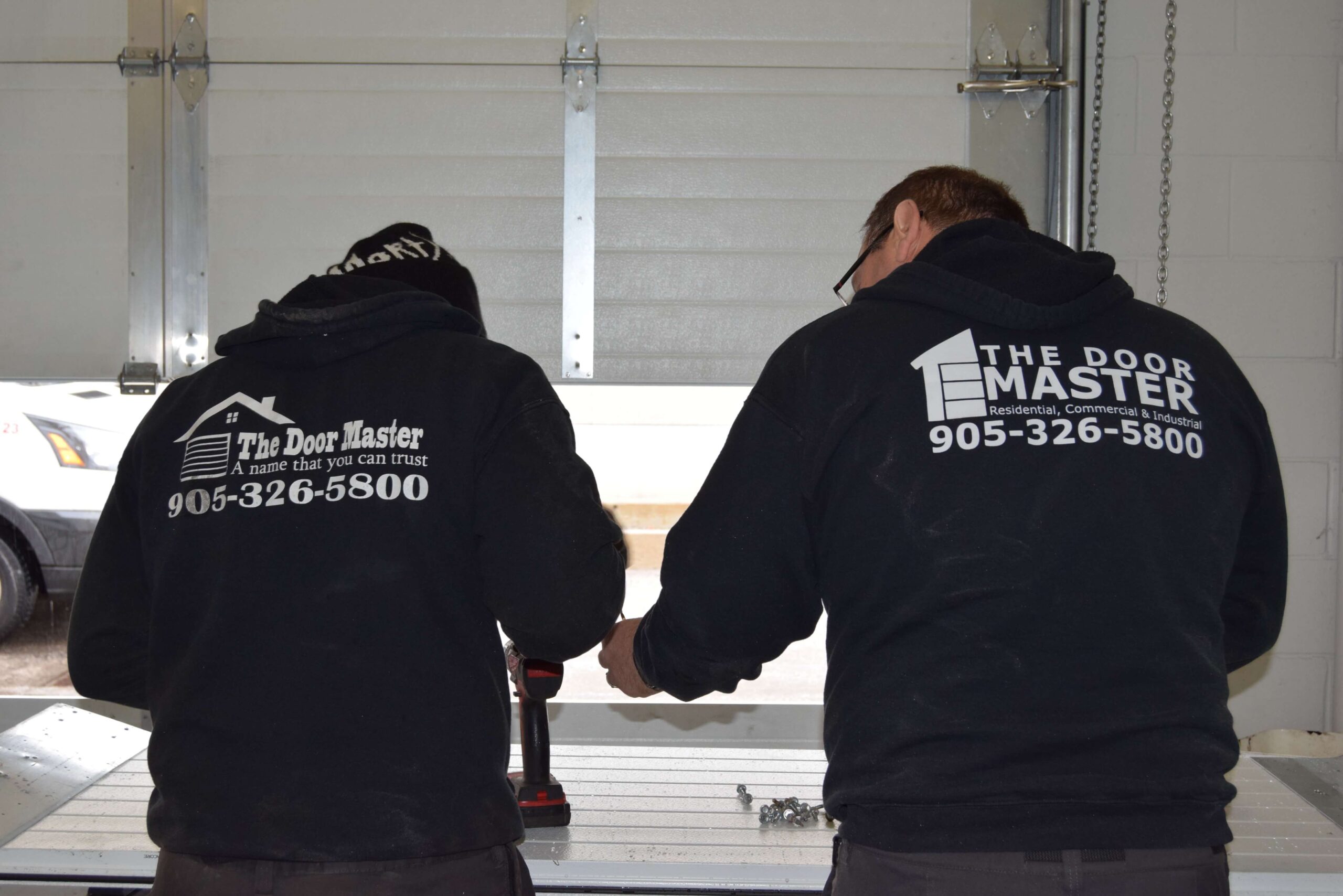 Same Day Service by Local Professionals
The Door Master has been servicing clients with their garage door needs for many years, from repair and installation through the lifespan of the garage door. We offer the finest garage door products, service, and repairs by our licensed bonded, and insured field technician who will provide timely and affordable solutions no matter what your garage door issue might be. You won't find a better combination of quality and affordability- that's our guarantee.
The Door Master provides around the clock availability 7 days a week. We provide the most up to date garage doors, springs, and openers to our clients. We strive to leave all our customers with the absolute highest level of satisfaction possible.
Our Advantages
Why choose The Door Master as your professional garage door company?
Our Customers Say It Best
Read what our customers are saying about our service.
795 reviews on
miroslav lukic
December 27, 2022.
Steve was very professional and attentive. He did great job. I would recommend this company
Adam Cross
November 26, 2022.
Eric was awesome. He explained things thoroughly…was polite, and fixed our garage door quickly. Highly recommend!!
Jooyoun Bang
November 24, 2022.
Fast response!! Very friendly staffs!! The best price in town!! And fast removal and installation!! The best experience and appreciate your help!! Thank you!! Serge you are the best!!
Dan Cyr
November 19, 2022.
This is the second time I have called Door Master. (The first time was to replace a broken spring and they did an excellent job). Most recently, I needed a new garage door opener. I called and got an appointment very quickly through the friendly operator. The installer Mike, was excellent. He was very courteous and easy to talk to. He was quick to install and professional. There was one small glitch with a part, and Mike went out of his way to resolve the problem. My new opener works through my smartphone, so that is a big upgrade. Now I can open the door from anywhere and double-check to see if I forgot to close it. I can delegate my family to enter using their smartphone as well! I am very pleased. I recommend Door Master to anyone needing any kind of service for their garage door. Ask for Mike!
John Zimmerman
November 18, 2022.
I can only wish that I was as fast doing this post as the crew from Door Master was doing my door! They came and replaced my garage door within a full day and that was amazing as there was many challenges related to structural issue they had to problem solve. The entire crew including Mike to Steve were extremely friendly and their workmanship and customer service was exceptional. I would recommend this company to anyone because of the excellence of my experience. Thank you Door Master for making me smile!
Kevin Kondo
November 13, 2022.
Mike was friendly and quick with my garage dismantle. Everything was clean and well organized making storage very easy.
Peter Sehrbrock
November 10, 2022.
Serge was ver courteous and helpful. We needed new remote controls and he programmed same for us. Took him only 5 minutes. Great service
K&K Foods
November 10, 2022.
Eric and Steve had good / affordable customer service. Came on time and got the job done. If I ever need their service I would only reach out to them. Eric and Steve are the best men for the job!
Andrew Light
November 6, 2022.
Great service,.. Serge is always fast, expert, and does a great job.
Paul Kurdyak
November 2, 2022.
Very happy with the service. I called the company on Monday and they had time for me on Wednesday. Mike the technician came and found he needed some material. He informed me that he needed to get pieces to finish the job and came back as promised. Finished the job and demonstrated how to work the equipment. I would highly recommend this company
Have a question or need to consult a specialist ?
The Door Master is here to help! #1 Voted garage door experts in the Greater Toronto Area.