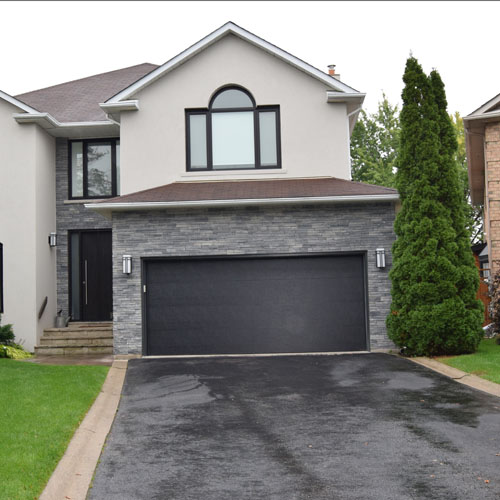 If you're a daily driver and park your vehicle in your attached garage, you'll find that your garage becomes the front door to your house. You may actually find yourself rarely walking into the house through your front door. For this reason, your garage door can become an important point of security and safety. In the name of keeping your home more secure, there are a number of Garage Door Gadgets and phone apps available to help. In this article, we'll describe three garage door gadgets that make your home secure.
Automatic Garage Door Closer
There's nothing worse than getting to work and wondering if you actually closed your garage door when you left home. Of course, a wide-open garage door is a major invitation to thieves and your boss probably doesn't appreciate it when you have to drive back across town just to make sure your house hasn't been raided. Automatic garage door closers do exactly what they say. You can set the timer for how long the door will be open before it closes automatically. Or if you're working around the garage and want to keep the door open longer, you can just disable the system. But you'll never have to worry that your garage door is accidentally left wide open all day long again.
Remote Door Opener App
There are phone apps that allow you to open or close your garage door from anywhere in the world. Unlike the traditional remote control which needs to be within a couple of hundred feet from the door to function properly, these apps allow you to use your phone from any distance. This is helpful if someone else in your family has forgotten their keys and needs to get inside or if you've forgotten to close the door after you left home. And you'll no longer have to wonder if your garage door is open or not. The app will tell you.
GPS Sensors
GPS sensor devices can track your vehicle and automatically open the garage door when you arrive in your neighborhood. Similarly, the door will close when you leave your neighborhood. You won't have to worry about getting a ticket for fumbling with your phone or searching for your garage door opener while driving.