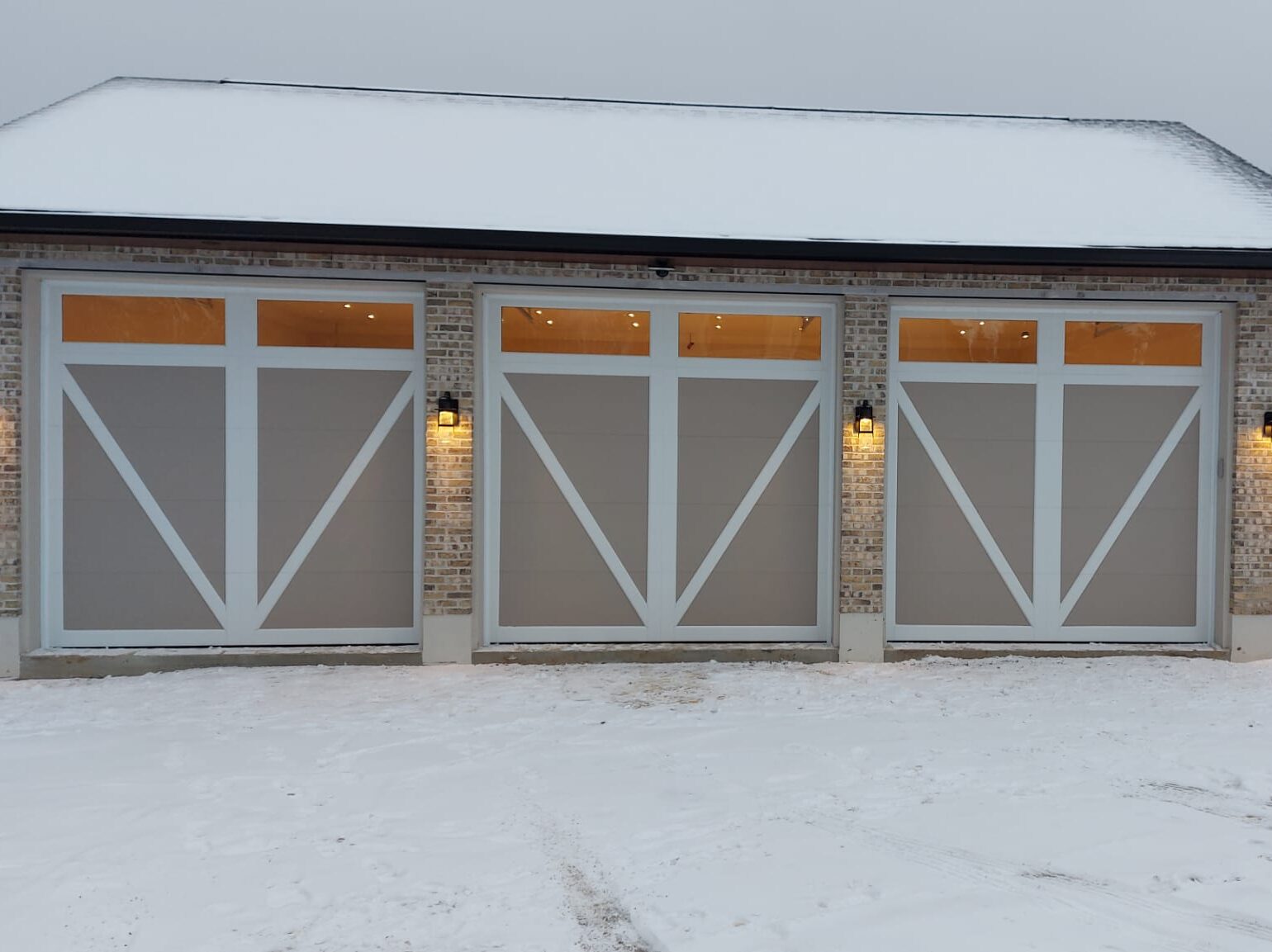 On the cold winter days, we sit at home, and we wonder; Is there a significant difference between an insulated garage door and a non-insulated garage door? (Other than the difference in price)
In one word – yes!
First, we want to explain this in professional terms – every door has a different R-value. The higher the R-value of the door, the more insulated the door is. A higher R-value will keep the winter cold and the summer heat out. With an insulated garage door, the weather won't affect the inside temperature of the house.
Now there are some obvious questions that you should ask yourself when you consider buying a garage door:
1. Is your garage attached to your house or detached from the house?
If the garage is attached to your house, it means that it shares at least one wall with the rest of your house. If your door has a high R-value, your probable savings in energy costs more than a person who has a garage door with a low R-value or a garage door that has no insulation at all. In the long run, it will be more lucrative and by saving energy you're also helping the environment.
A door with a low R-value will insulate less. In that case, you will probably need to heat or cool your house more to maintain a pleasant temperature.
Another thing to consider if your garage is attached to your house is the noise. An insulated garage door is also isolating the noise coming from the outside. It also helps to keep your noise from disturbing your neighbors if you are planning to use your garage for loud instrument practice. 
If your garage is detached from the house, you probably don't need to worry about energy cost or noise coming in from the outside as much. 
2. What is your garage used for?
Do you use your garage as a parking space? Some people use their garage as an alternative office. Maybe you use it as a gym? And maybe you use it as a storage room?
If you are planning to spend a lot of time in a garage like an office or gym, you may want to consider a door with a high R-value. A long stay in a room where his temperature is being affected by the weather outside can be very unpleasant.
Also, it is important to note that if you live in an area with extreme weather, it can affect your car condition, car fluids, and battery life.
3. What is your budget?
The more insulated a door is, the higher its price. Why? Because you are paying for added layers of insulation materials.  It should be noted that we at The Door Master are very aware of the difficulty in buying a new garage door, so we allow all our customers a financing plan – you will pay for the door in 12 equal payments!
Another thing you should consider- when you have an insulated garage door with a high R-value, you are increasing your home value. When you put your house on the market you offer your buyers reduce annual energy costs, upgrade curbside apparel, and a lot more options for garage usage. So, if you are thinking of selling your house in the next 10 years, an insulated garage door can be a smart investment.
Have more questions regarding Insulated or non-insulated garage doors? Call us today for a FREE consultation. Our consultants will be happy to answer any questions and help you find the best door for your home.