Spring is here! It is time to store your snowsuits and snow boots, return the slides to the storage room, take off your light jackets and feel the weather warm up slowly but surely.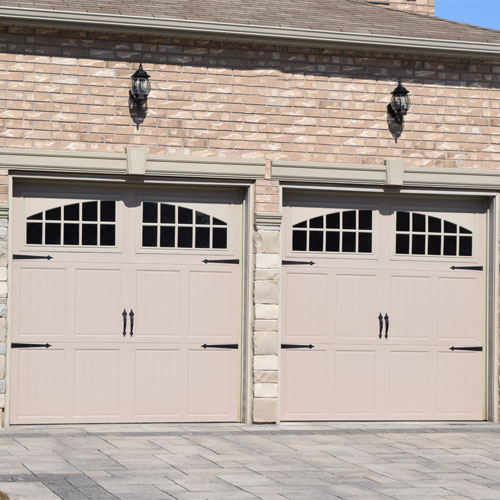 Spring cleaning is starting, the days are getting longer, and the flowers are starting to bloom. At the same time, the winter is reminding us that it was just here, and rust is starting to show up in all sorts of places including on parts of our garage doors. Spring is a great time for preventive maintenance care for your garage door and if necessary, replace the springs, opener, or garage door. Here are a few tips to prepare your garage for spring!
What is a preventive maintenance service?
As you need to sleep, eat, and bathe to feel and function better, your garage door needs the same treatment (but not as often as you). If to put it in simple words, when you do regular preventive maintenance to your garage door You extend its lifespan.
So, what do we check when we come to do preventive maintenance to your garage door?
10 Point Preventive Maintenance Checklist
Garage door- as you know, your garage door is an exceptionally large and heavy electronic piece.  It needs to be balanced to keep functioning properly and keep that the opener won't work harder. A balanced garage door help extend the lifespan of your opener. Also, it is always important to make sure that there are no dents or brackets, make sure it goes up and down with no distractions,
Spring system- Rust, brake, Tightened and closed screws, check that the two springs are evenly stretched
Rollers- Does not matter if you have nylon rollers or steel rollers, you need to check them twice a year and you should replace them once every seven years, assuming you are not using your garage door more than average. Cracked, chipped, or worn rollers should be replaced right away.
Hinges- The hinges are the part that holds the door panels together. They are also the part that allows the door to move and navigate on the trucks. If the hinges are rusted or broken the door can get stuck or even break. 
Lifting cables- The cables are the ones that lift and lower the door. To prevent accidents that could result from cable obsolescence, rust, or even tears, you should have your cables checked and tightened every few months.
Lubrication- Like most electrical products, the garage door, and all its parts, from small to large, need lubrication to prevent the development of rust, improve the level of workmanship and maintain proper function over time.
Opener- The opener is the heart of your garage door. It needs to work hard to lift and lower your garage door and in most cases, it does at least a few times every day. It is especially important to inspect the rails and the belt or chain and make sure there aren't any tears or rust, nothing is on the rails that can disturb the opener from doing its job. (You will laugh when you hear what things we found on customers' rails.)
Wall control panel– There are a few ways to open the garage door: manually, remote control, and wall control panel or in other words- wall switch. If the wall control panel is broken, it can be either the wiring or the switch itself. To prevent malfunctions, you should inspect your wall switch at least once a year.
Sensors – The role of the sensors is to make sure that if a person is within range of closing the door while the door is closing, the sensors will not allow the door to close and will cancel the operation. During the maintenance check, the technician will make sure that the sensors are in order and aligned with each other to prevent accidents.
Remotes- To make sure you won't get stuck out of your garage, it is better to have your remote checked and make sure it is working properly.
There are many reasons why you should have a preventive maintenance treatment:
Safety: The most important reason! A garage door, while looking like a simple and harmless thing, can be extremely dangerous if it is not properly maintained, unbalanced or one of the springs is cracked and about to break as a result of the cold winter we went through. It is important to make sure that all the systems are still working efficiently and properly to keep you and your family safe.
Extend your door life: A balanced and well-maintained door works better and will keep on working for a longer time.
No surprises: The most unexpected things happen at the most inconvenient times. Who among us likes to get in the car in the morning and find that you are stuck because the garage door does not open? Maintenance care in many cases will prevent these unpleasant surprises from happening.
Save on unnecessary expenses: Regular maintenance of the garage door and opener can save you a lot of expenses on repairs and technician visits repeatedly, every time for a different problem.
If you have more questions about how to prepare your garage for spring, just pick up the phone and call The Door Master. You can also click on book an appointment and the technician will be there on the day and time that is most comfortable for you.
Happy Spring!