The holidays are fast approaching and now is the time to start looking for all the decorations you put in storage last year, take out the lights, and think of new and cool ideas so that this year your home will not get missed!
Have you thought about decorations for your garage door? We have some cool ideas that will make your house stand out and be at the top of the list of decorated houses this year!
The Holidays are fun so here is a list of some great ideas:
Magnetic decoration for Garage Door:
If you own a steel garage door you are in luck. One quick and easy way is to decorate the garage door with magnetic decorations in the holiday spirit. The greatest thing about magnets is that you will be able to change the magnet to suit the next holiday without a problem after one holiday is over!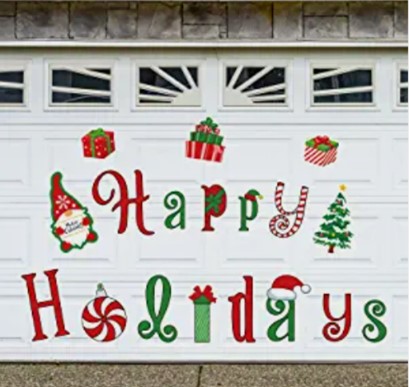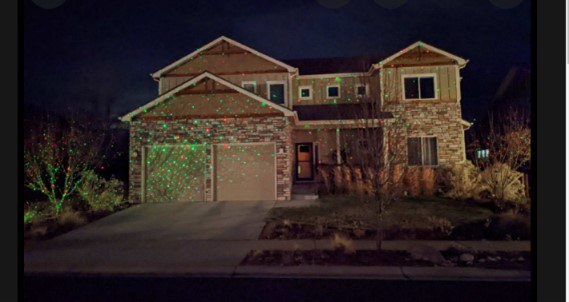 Projector lights:
Another great way to decorate the garage door is with a  projector. This motion projector will create an amazing light show on your garage door that no one can miss. Usually, outdoor motion projectors are waterproof, so you don't need to worry about rain or snow. Colourful light, Santa images, or snowflakes get your house in the holiday spirit.
Pathway Markers:
The snow is just around the corner, and this is the best excuse for getting a new festive pathway marker. It can be with lights or without, just a row of candy canes or shining snowflakes. No matter what you will choose, it will add to the holiday spirit for you and your neighborhood.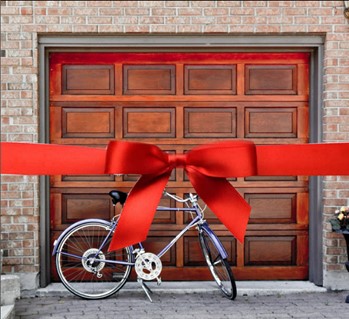 Ribbons:
The second-best thing about the holidays after spending time with family is of course – the gifts!!! Therefore, what better symbolizes the holidays than a big red ribbon on the door that wraps your home like an amazing gift for the holidays? It's not even that complicated – all you need is a big long tape, scissors, and glue that can be put on and taken off the door.
Garage Door wreath:
Every year towards autumn we like to hang a large wreath decorated in orange and brown and red colors on our front door. It symbolizes the leaves suddenly changing their colours and the air starting to get cooler. Even in the winter and before Christmas, we change the mural to one that is decorated with green and red, and white as the colours of the holiday and winter. This year, instead of just hanging one on the front door, you can hang two – one on the front door and one on the garage door. If you are creative, take the kids and prepare the wreath together with them and you will have quality family time just perfect for the holidays.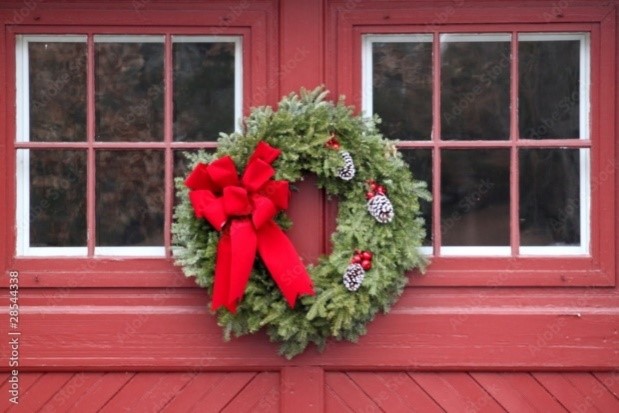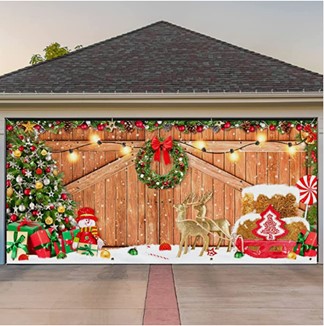 Garage Door Banner:
Did you know that you can hang a banner on the garage door in a way that does not prevent it from continuing its normal function even while the banner is still on it?
No matter what size door you have, today you can find online banners for every holiday and in a variety of designs and make your garage door especially festive.
Themed light covers and decorations:
If you are one of those people who like holiday decorations and lots of them, don't forget that you have lamps above or on the sides of the garage doors and they should not be ignored.  You can find all kinds of decorations hanging on outdoor lamps or even covering the lamps with festive covers on different themes in all stores and even online.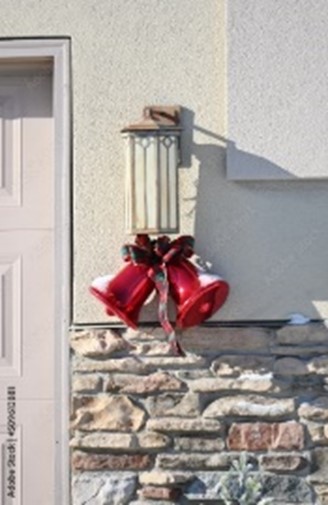 We at The Door Master wish you and your family Happy Holidays!