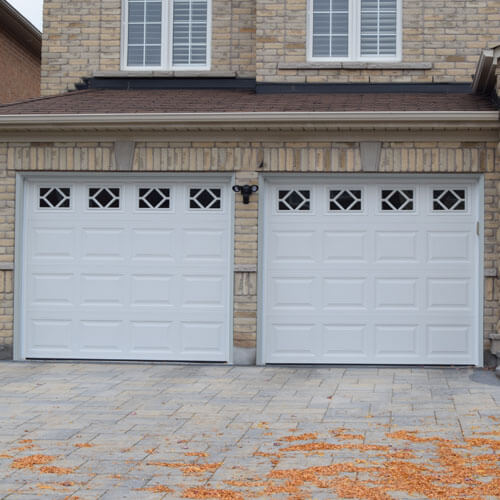 There is always room for improvement when it comes to your house. It can be renovations of your bedroom, want to change the look of your kitchen, or you are thinking to buy a new garage door. Especially after such a long time that we all have been at home and had a lot of time to think about our next home project. Since in most homes the budget is not unlimited, it is important to understand cost versus benefit when it comes to large projects and of course what is more important and urgent.
To buy a new garage door is not a simple decision that can be made right away. You need to check a lot of parameters, understand exactly the reason and needs, and of course, if it is financially viable.
So why do people really buy a new garage door?
1. The obvious reason is a broken garage door. People whose garage door or one of the panels is broken will prefer to jump on the opportunity and replace the entire unit. The cost of a single panel can be high and not worth the repair.
2. Changing the purpose of the garage: The last two years we went through changed our needs and the routine we had before Covid-19. A lot of people had to convert their garage to other uses. People turned their garage into an office, a playroom, or even a gym. Because of that reason they had to make sure that the temperature is pleasant in the garage as well. For this reason, a well-insulated door is needed to keep the garage door heated.
3. Power saving. Continuing from what was said in the previous section, people who want to save on electricity expenses know that buying a new garage door with a High R-value is an excellent investment for the present and for the long term. When you have a garage door with a high level of insulation (R-value), your electricity costs go down because the heating or cooling in the house is better preserved.
4. Another reason why people are replacing their garage door in preparation for the sale of the property. It is known that a new garage door raises the price of the property. People who are interested in selling their home and want the best price for their house will want to replace the garage door and thus raise the price and curbside appeal of the home.
5. Some people replace their garage door because they are interested in changing and improving the look of their home. Our home is the place where we live, and from time to time we want to invest and upgrade it to what is considered beautiful in our eyes and maybe even to what is considered modern today. True, we live inside the house but a house that also looks beautiful from the outside makes us feel good and happy to return to.
6. The neighbor just changed his garage door, so I want one too! How many times have you seen your neighbors make a change to their home and it made you want to make a change too? Yes, it is only human to think that the neighbors' grass is greener. We all do it and we are all a little jealous at times. This is a great incentive for many people to replace their old garage door with a new one.
There are many more reasons why people replace their garage doors. Doing a complete makeover, seeing the door as a status symbol, (just like a mobile device or a car), and more.
If you feel that one of these reasons applies to you or even if you have a different reason or just have a question, call us today and we will be happy to help!